Fitness equipment maintenance is more important than ever as health club and gym owners work hard to get their members back into facilities and return their businesses to profitability.
Estimates have 2020 revenue for operators down 63 percent from 2019, according to a ClubIntel report, "The Fitness Industry's Re-Awakening Post-COVID-19 Facility Closures." The report estimates the average facility opened 2021 with membership between 50 and 80 percent of where it was when the coronavirus crisis started.
Given these stark numbers, the International Health, Racquet & Sportsclub Association (IHRSA) says in a webinar, "at a time when health clubs are operating with reduced capacity, it is more important than ever to make sure your equipment is well maintained."
Making sure your fitness equipment is fit has many benefits including:
Ensuring the health and safety of your members and protecting your business from liability issues
Helping your club or gym with member retention by keeping equipment in working order
Protecting your investment by prolonging the lifespan of your commercial-grade fitness and exercise equipment, as well as preventing costly repairs.
In the age of COVID-19 you can not afford an "Out of Order" sign on any of your fitness equipment.
Health and Safety Take Top Priority
Working out comes with inherent risks and the health and safety of your members should always be top priority. Routine maintenance of your exercise and fitness equipment can ensure that your facility has a safe operating environment.
The National Safety Council reported some 468,000 injuries in the United States in 2019 because of exercise, with or without equipment. It is hard to put a number on injuries related to equipment, but a decade ago the U.S. Consumer Product Safety Commission found 1,500 emergency visits per year resulted from fitness equipment use in gyms while another 50,000 emergency room visits were the result of home exercise equipment injuries, such as treadmill falls.
Most gym mishaps occur because of accidents or members not using equipment properly, but proper maintenance can help prevent accidents due to equipment breakdown or failure.
"By ensuring that you limit negligence that results from failing to maintain equipment properly you also decrease one of the risks of being held liable for injuries and accidents that take place within a facility where you are responsible," Fit Legally, the legal resource for fitness entrepreneurs, recommends.
Fitness Equipment Maintenance Key to Member Retention
Next to location and dues, exercise and fitness equipment is one of the biggest reasons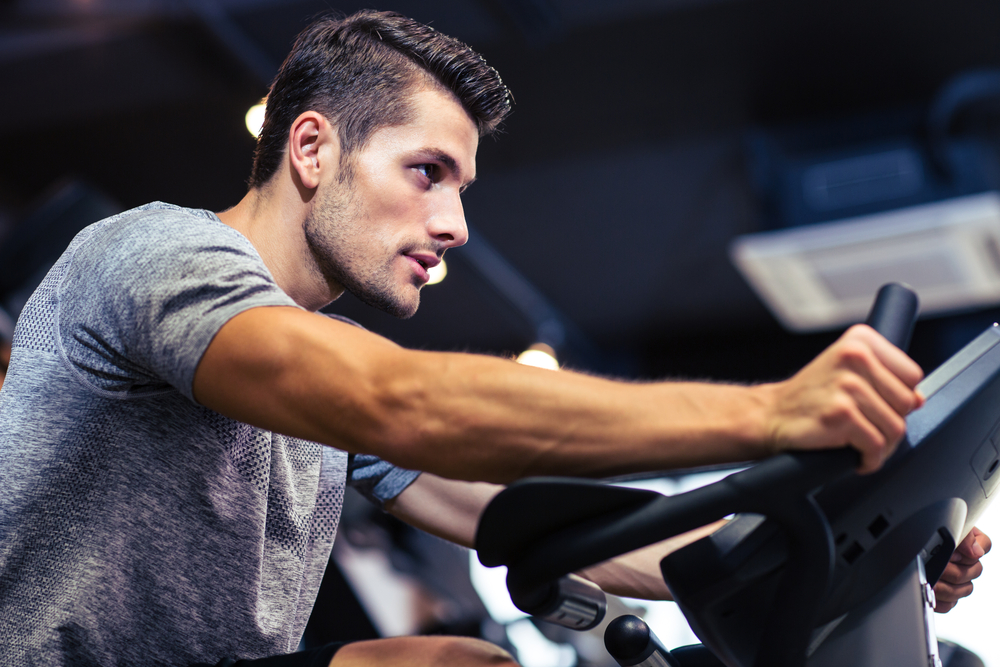 that members choose your facility. It is important to retain members as it can cost nine times as much to acquire a new member as it does to retain an existing member, according to a Club Industry Report on member and engagement retention.
Men's Journals found in their article, "10 Reasons to Dump Your Gym", that the No. 1 reason people quit their gym is "Broken equipment not getting fixed in time". You can prevent your fitness and exercise equipment from breaking down or being out of order with routine maintenance.
"Machines that often break down cost you in repair fees and brand erosion. Equipment downtime is a retention killer," writes Jim Schmaltz in the IHRSA article "How Broken Equipment Can Break Your Health Club".
Maintenance Can Extend the Life of Your Fitness Equipment
Exercise and fitness equipment are a big investment so protect and prolong that investment with routine maintenance. IHRSA estimated in the Health Club Equipment Report: Spending, Utilization & Programming Trends that clubs spend an average of $84,172 on new equipment in 2015, with almost half of that spent on cardio machines.
Regular safety checks and maintenance can prevent expensive repairs and, in some cases, add years to the life of your exercise and fitness equipment. Remember that maintenance is more than just the cleaning and wiping down of equipment, but it is important to follow the manufacturer's maintenance recommendations.
In southeast Texas, including Austin, Houston, San Antonio, College Station and Beaumont, Exer-Tech specializes in the service and repair of commercial-grade fitness equipment.
Contact us today to find out how our factory-trained service technicians can help you maintain your equipment.