The evolution of home fitness, from the hula hoop craze to Jane Fonda VHS workout tapes to the wired-in Peloton generation, has been gradual over the years but the last 12 months have been transformative due to the COVID-19 pandemic.
Amid lockdowns, stay-at-home orders, remote work and school and general avoidance of public spaces, we have all become "members" of the world's largest gym – the home fitness gym.
"As soon as the lockdowns took effect, the home-fitness business took off like wildfire," Matt Powell, vice president and senior industry adviser for the NPD Group, a market research company, told The Washington Post last month.
Americans have been downloading fitness apps, taking online classes, and purchasing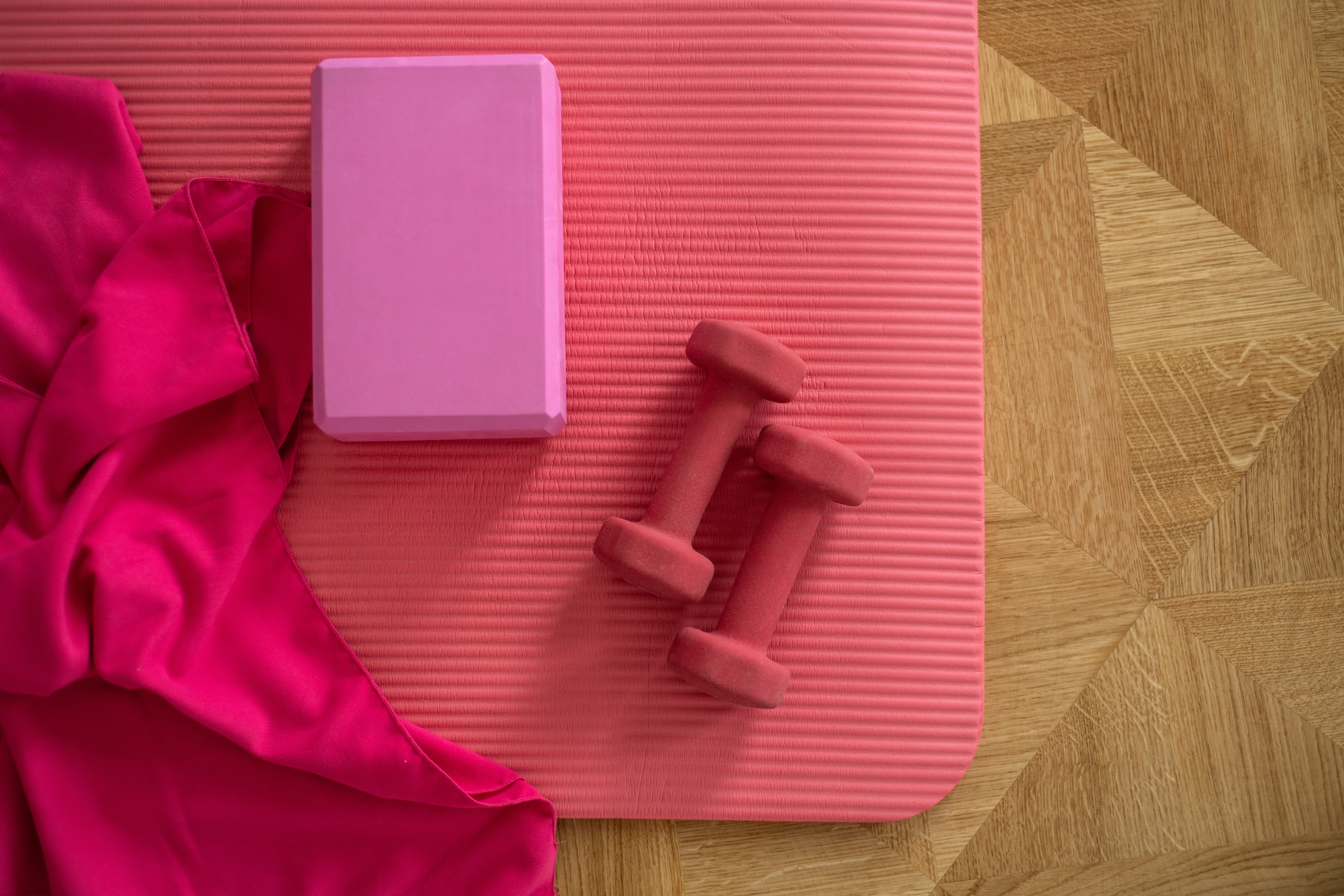 exercise equipment ranging from $20 yoga mats to $2,000 treadmills.
According to NPD Group research the health and fitness equipment revenue doubled from March to October to $2.3 billion, including:
130 percent rise in fitness equipment sales and all its categories including cardio machines, free weight equipment, home gym weight machines, strength training products, and yoga and Pilates essentials.
Weight bench sales increased 259 percent.
Free weights sales increased 181 percent.
Stationary bike sales increased 170 percent.
Research by Technavio shows that home fitness equipment will likely continue growing at a compound annual growth rate of 3+ percent through 2024.
"The presence of a large population that is health-conscious and able to afford home fitness equipment will significantly drive home fitness equipment market growth in this region over the forecast period," the report said.
Home Fitness Evolution Started in Victorian Era
To trace the roots of the home fitness evolution we must go back to a time before leg warmers and step aerobics and questionable vibrating belts. Home fitness first got its start in an age when NordicTrack referred to a Swede on skis instead of home fitness equipment – the 19th century Victorian Era.
Bryan Lufkin writes in a BBC article that "… 'fitness' as we know it today is a relatively new construct, not even 200 years old. One of the earliest examples comes from an illustrated guidebook written in 1861 in Victorian England, which shows women in petticoats and men in neckties exercising different muscle groups."
"The Portable Gymnasium: A Manual of Exercises" was written by Gustav Ernst in 1861 and features exercises and diagrams of home fitness equipment that would not be out of place in 2021.
"I'm surprised quite how similar this contraption is to a modern-day cable machine," Julia Attias, a personal trainer and exercise physiologist, told the BBC.
Jack LaLanne + Television Brings Home Fitness to the Masses
Until the 1950s home fitness remained the purview of the wealthy or specific segments of the population such as the military, weightlifters, and bodybuilders. Then the combination of television's explosive growth with the vision of fitness pioneer Jack LaLanne brought home fitness to the masses.
The BBC called LaLanne the "Godfather of fitness" when he passed away in 2011 at age 96. "If you've ever joined a gym, used a weight machine, or owned an exercise video, then it's Jack LaLanne you should thank, or blame," wrote the BBC.
LaLanne opened his first health club in 1936, inventing some cable-based machines still used today, and then launched a television home fitness show, "The Jack LaLanne Show" in 1951. It would run for 34 years, inspiring generations to get off the couch and do exercises with household items such as chairs and brooms.
"He began American's fitness movement with his iconic TV show, great body, one piece jump suit and friendly, motivating manner. A great man!" Jane Fonda tweeted about LaLanne.
Jane Fonda and VHS Video Puts Fitness Back in the Home
Fads such as the hula hoop and the jogging craze moved fitness outdoors but the VCR in the 1980s with Jane Fonda and VHS video workout tapes put the "home" in home fitness.
Like LaLanne's earlier TV show, Fonda's videos were targeted to mostly women at home. Her first tape sold 17 million copies and she went on to make 26 more workout videos, triggering a home fitness boom.
Fonda was the forerunner of other celebrity home fitness gurus such as Richard Simmons and Suzanne Somers with her Thighmaster. By the 1990s companies such as NordicTrack and Bowflex were selling commercial grade fitness equipment in American homes.
Before the COVID-19 pandemic started, fitness apps, online classes and internet-connected devices like the Peloton were steadily gaining traction and then overnight they became some of the only ways to stay fit.
Data from Mindbody showed that during the pandemic Americans are working out more than pre-pandemic.
"Consumers are able to just show up and have that experience in the comfort of their home. Many are reporting how great it is because it doesn't involve a commute, so they're finding that they're able to squeeze in those workouts between, maybe when work ends and when they have family responsibilities, in ways that they couldn't before," Amaya Weddle, who is the Vice President of Research and Product Marketing at Mindbody, told Forbes.
Even after the pandemic passes, home fitness is here to stay. Contact Exer-Tech today to find out about adding certified pre-owned commercial fitness equipment to your home fitness options.